Ah, Secret Santa: the enduring Western Christmas tradition that has us all divided. 
On one hand, it can be a great team bonding exercise (for offices), a bit of fun and you might get a gift you love. On the other hand, it can make team members feel awkward and you might just be lumbered with tat which you then have to carry home. 
Luckily, at Pretty Little Home, we have an array of high-quality yet in-budget items just waiting for such an occasion. 
But first, how best to organise your Secret Santa? In our view, if you follow these general rules, you're onto a winner…
How to do Secret Santa well
People often have strict Christmas budgets with not much to spare (plus #costoflivingcrisis). They're also unlikely to have factored office gifts into that budget. So, if you're the one organising the Secret Santa, bear this in mind. 
On average, here in the UK, we spend around £12 on Secret Santas, but anything between £5 and £15 is generally about right. 
Even if you think the group Secret Santa budget is too low, not everyone will agree. If you deliberately overspend, you risk alienating yourself and making others feel uncomfortable – even if you think you're being nice and generous. 
Similarly, don't go under the budget: no one appreciates tat. (Though if you find a reduced bargain, then go for it!)
Find out about your recipient but don't get too personal
If yours is a corporate Secret Santa and you work in a large organisation, you might not know anything about the recipient, in which case, try to find out. 
However, unless the recipient is already a friend, avoid gifts like perfume, jewellery or religious Christmas memorabilia (like crosses) which could be a little too personal. 
Secret Santa gift ideas that are perfect for the office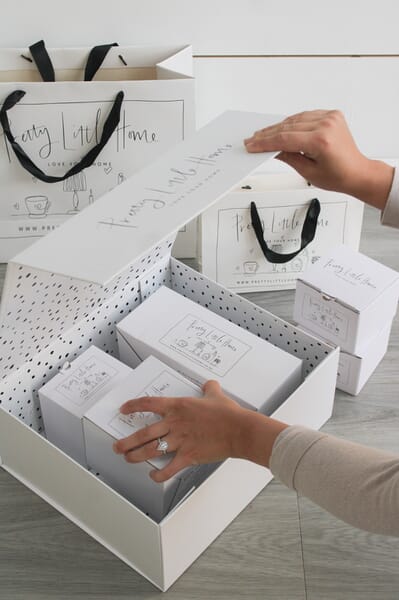 Considering tea and coffee are the staples of the office, a vessel from which to drink them couldn't be more of a perfect office Secret Santa gift. 
Choose from our irregular dotted mug gift, our embossed glass mug gift or our double-walled mugs. At only £12.50, these babies are well within the general Secret Santa budget. 
As a gift, these mugs come in a gorgeous gift bag, so no wrapping required! Easy as Christmas pie!
(Haven't gotten into the double-walled mug game yet? Here's why you should.)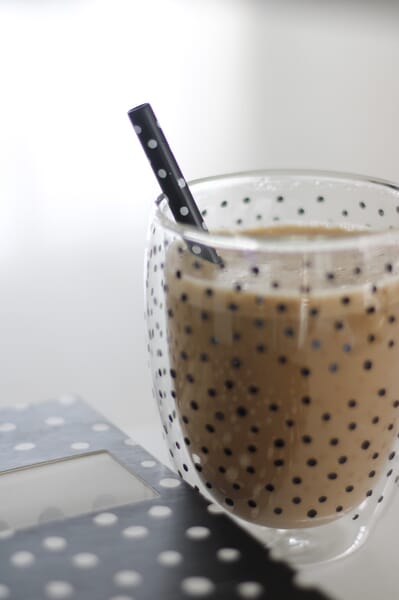 As we all start to create more sustainable habits in our everyday lives, gifting a set of reusable straws won't go unappreciated.
At Pretty Little Home, we offer glass or stainless steel straw sets and you can choose from an array of different patterns from white hearts (glass) to black and white polka dots (steel).
All of our straw sets come in a pack of four (of differing lengths) with a straw cleaner. 
To read more about the alternatives to plastic straws, click here. 
Christmas tree decorations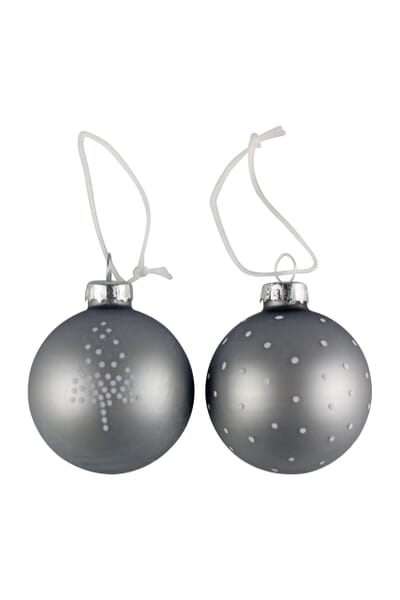 You can't go wrong with Christmas tree decorations. Inexpensive, yet high quality, ours will put a smile on even the scroogiest of colleagues' faces. 
We recommend our simple silver baubles, hanging pine cones and/or santa heads. All come as a set of two and in at below the £5 mark. Bargain.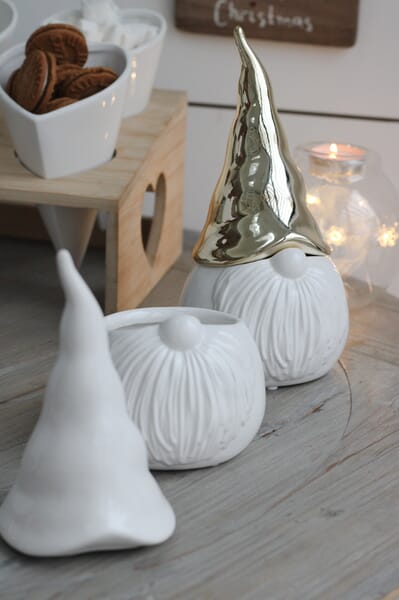 While we're on Christmas decorations, don't forget the gonks! These cute little figurines are inexpensive and make lovely little festive gifts. 
Find out more about gonks here. (Link to 'What Is a Gonk' article when live.)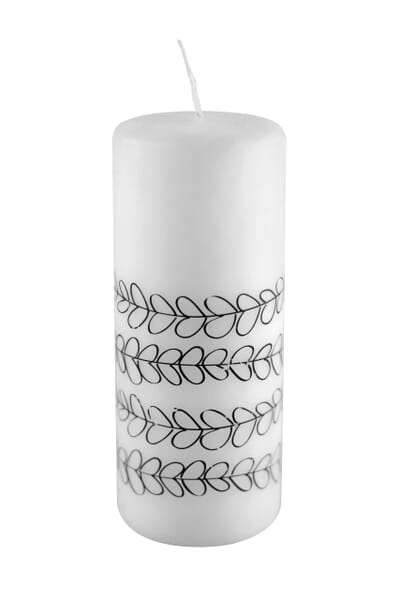 As Christmas gifts, candles are ideal. 
Aside from all the reasons candles are great for the home, they're also great value for money: hours / days of burn time (and scent depending on the type of candle).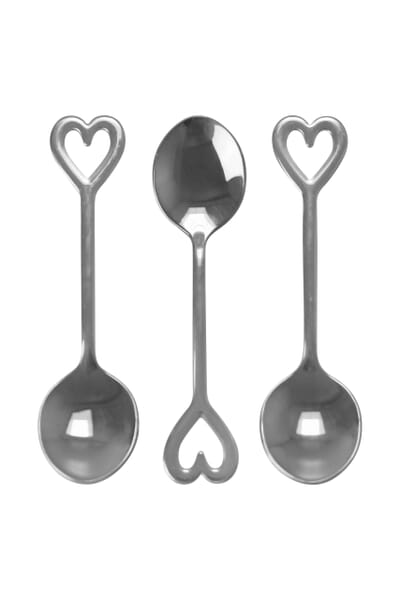 Have a colleague or friend who's just moved house? Know someone who's in need of a cutlery draw revamp? Gift them one of our delightful spoon sets in silver or mat black stainless steel..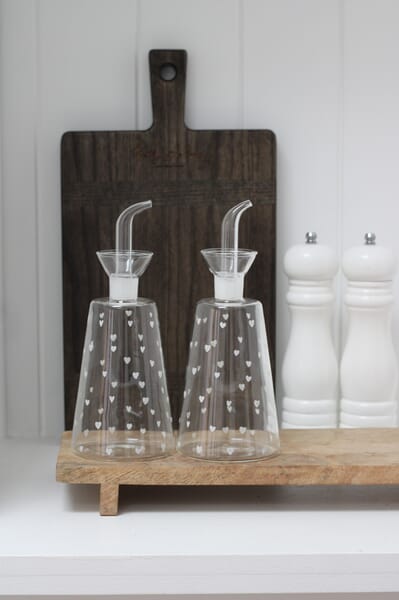 Everyone wants a glass oil (and/or vinegar) dispenser for their kitchen. But as fairly luxury items, people don't necessarily think to buy them (which is where you come in as the winning Secret Santa gifter!)
Our singular glass heart oil dispenser is at the top end of the Secret Santa general budget, but for good reason – this is a unique, elegant and quality gift made from glass and natural bamboo.